The venerable tech company goes all out with its new keyboard-equipped, Windows-powered tablet.
By TheWeek.com Oct 24, 2012 1:06PM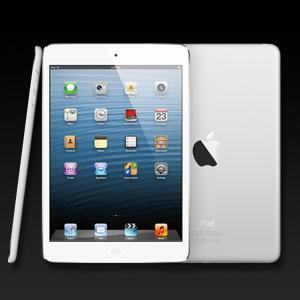 The booming tablet market has long been dominated by the iPad. But that's changing. Google (GOOG +1.65%) and Amazon (AMZN -0.46%) carved out a new niche with smaller, cheaper devices that forced Apple to pivot and offer its own iPad Mini.
Still, when it comes to top-of-the-line tablets, the original iPad stands alone. Perhaps that's why tech critics were uncharacteristically​ effusive when Microsoft (MSFT +0.07%) announced the Surface --an elite, Windows-powered machine that might finally give Apple (AAPL +1.73%) some competition.
Two versions have been announced: A model running Windows 8 Pro, and a Surface running a stripped-down Windows RT. Microsoft is betting big on the Surface, and the RT version goes on sale Friday. (The tablet costs $499, and another $100 for the optional Touch Cover keyboard.)
Could the Surface make a real run at the iPad's throne?
It's a worthy challenger: "This is a great device," says Mat Honan at Wired. I spent several days using the Surface with a keyboard flap as my only computer and did fine, which is something you could never say about an iPad. The gesture-driven interface is "amazingly fluid," battery life is impressive, and the Touch Cover plus Microsoft Office means it can "pull double duty as a functional laptop." Of course, Surface is a "new thing, in a new space, and likely to confuse many of Microsoft's longtime customers." But once its app ecosystem gets more robust, it'll be "a viable alternative to the iPad."
Save your money: Microsoft's tablet is a huge disappointment, says Sam Biddle at Gizmodo. Don't buy it. Once you add the Touch Cover, this thing costs a jaw-dropping $600. Also: Its software is buggy, the "keyboard" is only a close approximation of the real thing, and its app ecosystem is so sparse it "feels more like a tundra" -- especially with no Twitter or Facebook apps. Maybe the kinks will be ironed out one day, "but those maybes aren't worth putting money on." Microsoft's vision of the future isn't quite here yet.
Sadly, the Surface is full of unmet potential: "I wanted to love this device," says Joshua Topolsky at The Verge. But it's not up to par yet. "The promise of the Surface was that it could deliver a best-in-class tablet experience, but then transform into the PC you needed when heavier lifting was required." But that's not what I experienced. As both a tablet and a laptop it functioned "half as well as other devices on the market, and it often makes that job harder, not easier." The Surface, instead of being a no-compromise hybrid device, often feels like a "more-compromise one."