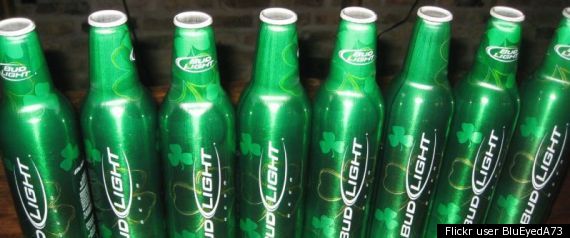 First Posted: 03/13/2012 1:46 pm
Updated: 03/13/2012 2:05 pm
Saint Patrick's Day falls on a Saturday this year, which means you might be spending more money on festivities than you would if the holiday were on a weekday.
The most popular form of celebration will be wearing green, with 82.2 percent doing so. Next comes partying, with 19.1 percent planning to attend a private party and 28.2 percent saying they will go to an event at a bar or restaurant. Nearly half of Americans who celebrate the holiday are planning to attend a party.
Hopefully this won't mean waking up on Sunday with a face as green as last night's beers.